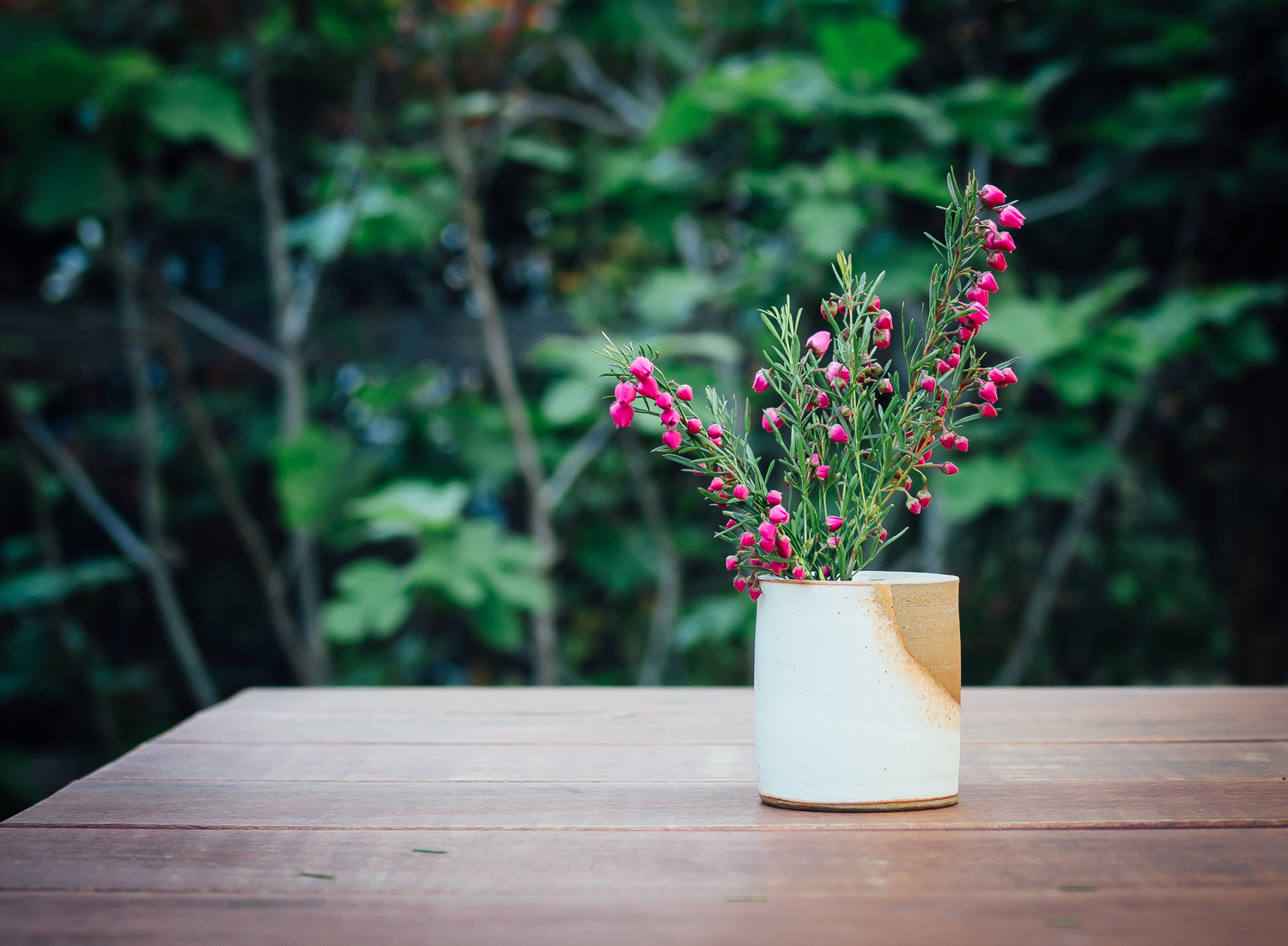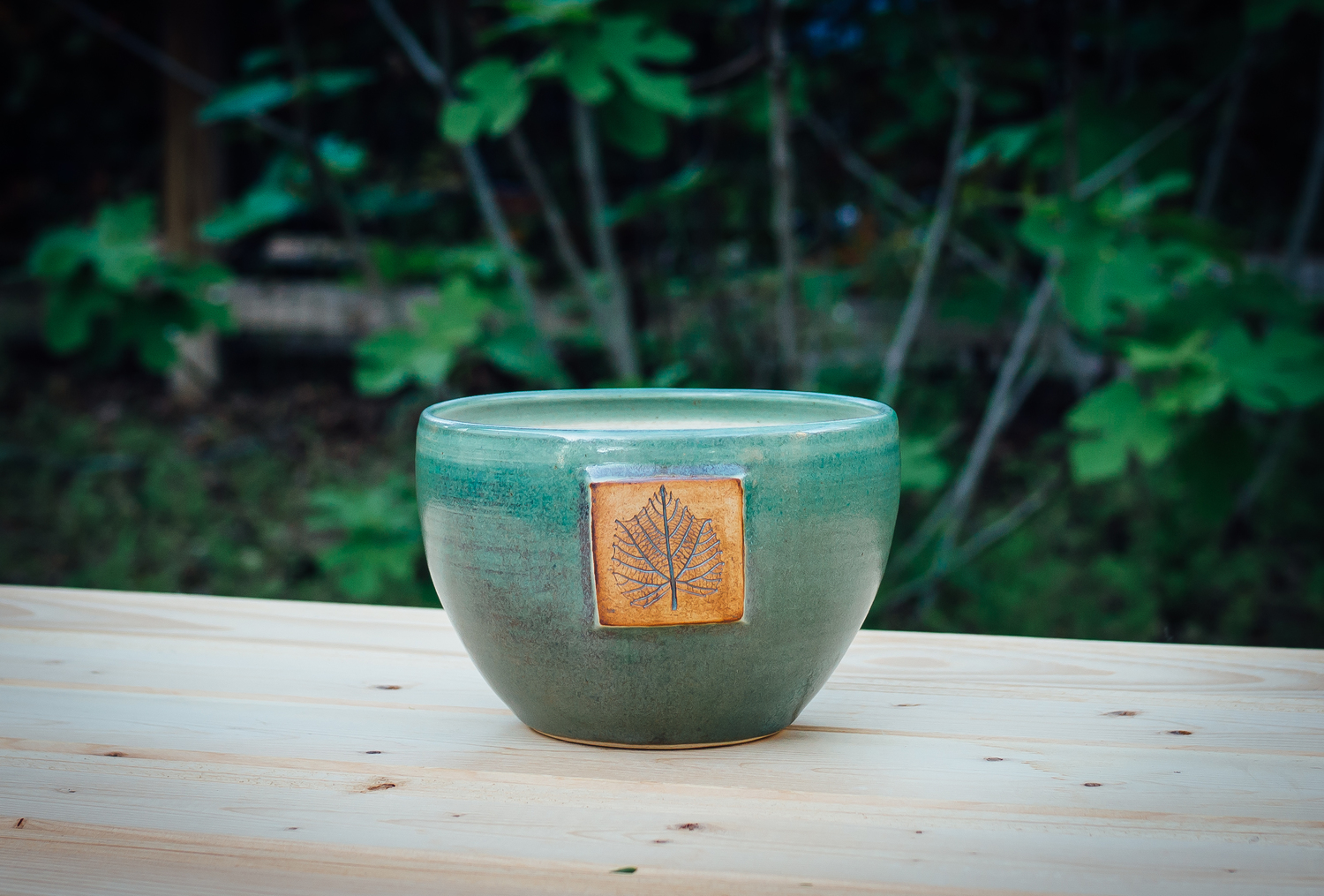 When I make pottery I think about how my pieces will be used, how they'll feel and how they'll look. I really notice and appreciate when an object feels good and is well designed. And I absolutely notice when something doesn't feel good or is poorly designed. I strive for the right proportion and feel, balance and weight.
I love experimenting with form, color and texture. I often leave part of a piece unglazed because I like how the bare clay contrasts with the texture and color of the glazes. I love the graceful lines of the dipped glaze and the way they can accentuate the shape of the pot. I'm always keeping an eye out for things to use for texture – dried pieces of coral, shells, leaves, lace, wood blocks from printing fabric. I'm inspired by the colors, textures, and forms I see in nature in all of their infinite combinations.
My aim is that each of my pieces can be used and loved in equal proportion.